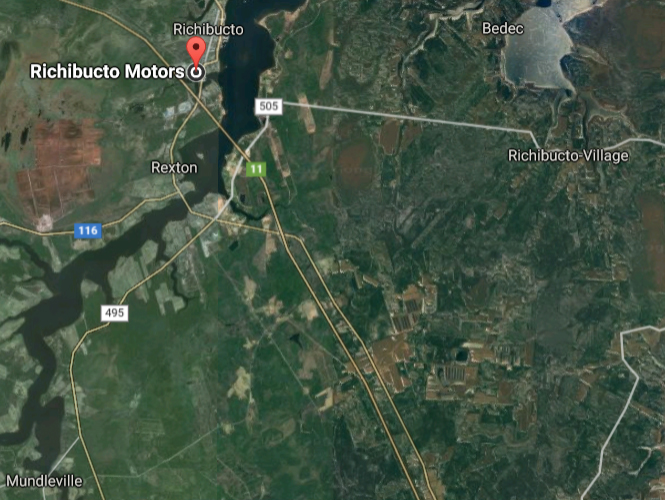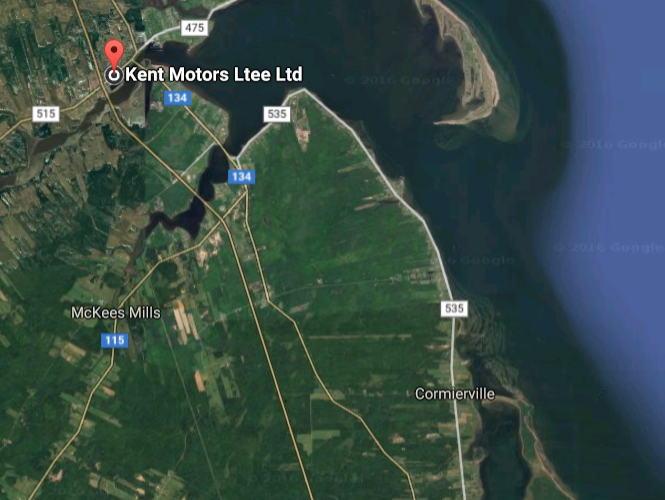 Contact Us
---
Call(
Richibucto)
888-552-3403
Call(Bouctouche)
Hours
Monday: 8:00 AM to 6:00 PM
Tuesday: 8:00 AM to 6:00 PM
Wednesday: 8:00 AM to 6:00 PM
Thursday: 8.00 AM - 7.00 PM
Friday: 8:00 AM to 6:00 PM
Saturday: 8.00 AM - 12.00 PM
Sunday: Closed
Call(
Richibucto)
888-478-5155
Call(Bouctouche)
Hours

Monday: 8:00 AM to 5:00 PM
Tuesday: 8:00 AM to 5:00 PM
Wednesday: 8:00 AM to 5:00 PM
Thursday: 8:00 AM to 5:00 PM
Friday: 8:00 AM to 5:00 PM
Saturday: Closed
Sunday: Closed
Call(
Richibucto)
888-478-5155
Call(Bouctouche)
Hours
Monday: 8:00 AM to 6:00 PM
Tuesday: 8:00 AM to 6:00 PM
Wednesday: 8:00 AM to 6:00 PM
Thursday: 8.00 AM - 7.00 PM
Friday: 8:00 AM to 6:00 PM
Saturday: 8.00 AM - 12.00 PM
Sunday: Closed
About Richibucto Motors / Kent Motors
When was the last time you used the word "LOVE" to describe your experience with an automotive dealership? At Richibucto Motors / Kent Motors we hear our customers say it all the time. Proudly serving Kent County for over 45 years and family owned since 1970, our commitment to customer satisfaction has been to provide a truly exceptional customer experience, great prices, and quality Ford vehicles to our friends and neighbours.
At Richibucto Motors / Kent Motors we treat the needs of each customer with paramount concern. We know that our clients have high expectations and we devote ourselves to meeting and exceeding these standards every time. Allow us to demonstrate our commitment to excellence!
Our experienced Sale & Service staff are eager to share their knowledge and enthusiasm with you. We encourage you to browse our online inventory, schedule a test drive, and discuss different financing options. To request more information about a vehicle or service please complete our online form or call (506) 523-9111 (Richibucto) or (506) 743-2416 (Bouctouche).
Unable to find the exact vehicle you are searching for? Click on the Help me find a vehicle link and complete the online form. We will gladly inform you when your match arrives.
We offer low financing and leasing rates, friendly staff, and experienced trained technicians. Let's not forget our LARGE inventory of new & pre-owned vehicles that gives you the opportunity to find EXACTLY what you're looking for. This includes the new & redesigned F-150 & F-250, SUV'S: ESCAPE, EDGE, EXPLORER, EXPEDITION, and our fuel efficient cars: FIESTA, FOCUS, FUSION, TAURUS and the iconic MUSTANG.
Now, how can we help you get into a Ford? It's easier than you think!
Meet Our Staff
Stop by Richibucto Motors / Kent Motors for all your Ford service needs.
Questions? Any of our knowledgeable service and sales people can help.
Call 888-552-3403.
First Last
Title
555-555-5555
SHARE YOUR EXPERIENCE

*Required Fields